JESSIE RICHARDS is a full-time trainer focusing on Labrador retrievers. She can be reached at www. fullthrottlekennel.com or on Facebook at Full Throttle Kennel.
You're ready for a new addition to the family – an addition with four paws! Deciding to purchase a puppy is an exciting time for anyone; however, it can be overwhelming to figure out where to get this new furry companion. There are a lot of options out there, and it's important to find something that works for you and your family.
Oftentimes, potential dog owners will explain that they do not want a puppy from a competition dog or field champion dog. They tend to think the price is too high, or they do not think it's necessary for a family pet or for what they will be doing with the dog.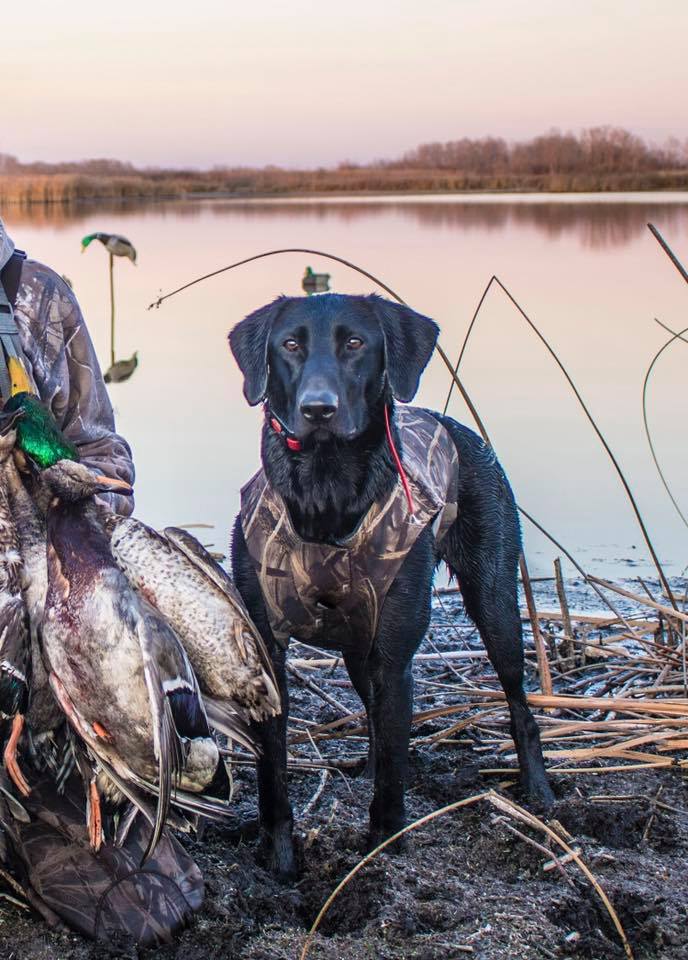 However, purchasing a puppy with a solid pedigree is important for various reasons – and many times these reasons are overlooked by people in the market for a new puppy.
So what titles should people look for in a dog, and what does pedigree even mean? A pedigree is simply a listing of the dog's parents, grandparents and great grandparents along with their accomplishments. There are a number of titles a dog can carry: FC/Field Champion,AFC/Amateur Field Champion, NFC/National Field Champion, NAFC/National Amateur Field Champion and Master Hunter, just to name a few.
Titles in a dog's pedigree play a vast role, and certain titles show trainability. This is important and helpful for any dog to have. No matter what breed of dog you're interested in and whether you want the dog for competition, hunting, tracking, obedience, agility or even simply for a family pet, I recommend purchasing a puppy with a strong pedigree.
Being able to access and be provided with a puppy's history also shows that the breeder who you are purchasing the puppy from is breeding for the right reasons, and that they are a responsible breeder. You want to be sure to know your breeder's history as well. If it's a reputable breeder, chances are someone you know has heard of them, or you '11 be able to find their information fairly quickly.
I would suggest staying away from breeders who have too many breedings per year, as the puppy could be the product of a puppy mill.
Aside from possibly supporting a puppy mill, purchasing a puppy from a backyard breeder with no known history can result in many other negative things as well. Let's face it: Everyone is obsessed with his or her own dog and thinks the dog should be bred because it's a great hunter, a good companion or simply adorable.
However, this does not necessarily mean the dog has come from a strong pedigree or is a good candidate for breeding. Some people who decide to breed do not know anything about the history or lines of their dog. This includes the dog's health history.
Along with pedigree come health clearances such as hips, elbows, eyes, genetic defects and so on. Not knowing a dog's pedigree means not knowing what your puppy could have in its lines, what it could develop later in life or what it could pass on if you decide to breed in the future. I would suggest checking with your potential breeder that they have health clearances for both dogs involved in the breeding.
The next time you're starting to think about purchasing a puppy to join your family, keep in mind the selling price should not be the only deciding factor. Invest in a puppy from a responsible and reputable breeder to ensure a strong pedigree and a healthy dog.
Whether this new companion is going to be used for hunting, a family buddy or any other reason, you'll be happy knowing your puppy comes from great lines.
FTK Pro-Tips
Read exclusive training tips and articles writted by Jessie Richards at Full Throttle Kennel.
Jessie Richards owns and operates Full Throttle Kennel, in Campbellsport, Wisconsin. She specializes in training all breeds of retrievers for hunting and AKC hunt tests, as well as guides upland hunters and takes time in October for waterfowl hunting in Saskatchewan.